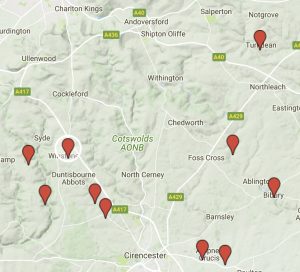 I have been too lazy recently.  Cricket and QPR seem to have monopolised my concerns.  There are many more interesting subjects (and not just because of the Ashes drubbing being administered in Sydney currently.)
So, a more diverse set of topics must be encompassed.  Starting with, hopefully not entirely predictably, Saxon Churches on the Cotswolds.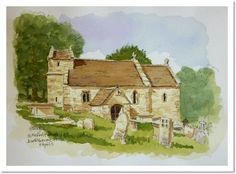 The Saxons had their pick of locations and as a result built their churches on some stunning sites.  The Guatemalan highlands, the Patagonian desert and the Makgadikadi pans may be more exotic, but Saxon churches have given me some spine-tingling moments.  It's something about the "fit" of the buildings and the landscape, a sense of centuries of quiet devotion and a spooky sense of "presence."
This sense is exaggerated in the Cotswolds by the perfection of the landscapes in which this handful of churches sit.  My Top 10:
St Michael's Church, Duntisbourne Rouse
Church of The Holy Rood, Daglingworth
St Mary's Church, Edgeworth
St Andrew, Miserden
St Bartholomew's Church, Winstone
All Saints, Turkdean
Church of the Holy Rood, Ampney Crucis
St Peter's Church, Ampney St Peter
St Mary's Church, Bibury
St Andrew, Coln Rogers
all on a Google map, to make visiting easier.
The Cotswolds had formed part of the Kingdom of the Hwiccas, a Christian Saxon tribe in the Celtic Christian tradition.  The Hwicce, ruled from Worcester, became part of the kingdom of Mercia after the Battle of Cirencester in 628 and maintained a gradually diminishing separation of identity as control wavered between Mercia and Wessex through the formation of the English, or more properly, British, Kingdom.