The early years!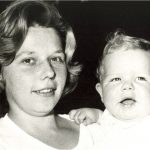 1962: I was born in London, the only son of Peter and Vivien Burford.
We initially lived in Twickenham, but my parents' relationship seems to have deteriorated quite speedily after I appeared and Ma moved out with her new bundle of joy (I cried all the time apparently.)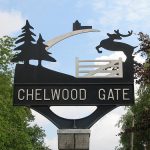 1964: Ma moved back to her parents' house in Chelwood Gate in the middle of the Ashdown Forest.
The Wards were next door (Stephen, Linda and Philip) the O'Briens' Shetland ponies were just down the road and Margaret Davenport's swimming pool in Doctor's Lane was a big part of our Summer life – with the Leuchars too. Temporary fame for the whole village must still have been in the air from JFK's lightning visit to see Harold Macmillan at Birch Grove in June 1963.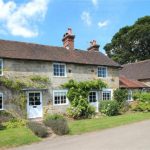 1965 – 67: Miss Stephens' Nursery School, Danehill.
The gang: Emma Butterworth, Neil Canetty-Clarke, Emma Robertshaw, Neil Lindsay-Stewart.  I have very strong, happy memories of walking the couple of miles down the lane to school every day with Ma. The "Witches Tree" with a lightning-struck hollowed-out trunk was a big deal and "The Emmas" locking me in the toy cupboard with them stays with me to this day. It was a lovely, happy place and a great start to "school life."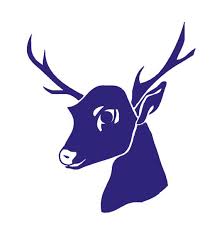 1967 – 68: Nutley Primary School.
I have almost no memory of Nutley at all, but I suppose it didn't last long!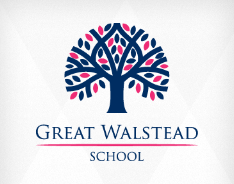 1968 – 75: Great Walstead School.
Giles Robinette (and endless re-readings of the Lord of the Rings), Simon Willis, James Peattie, Christopher Smart…  The Headmaster was Gordon Parke, but Hugh Lowries was an inspiration and Vernon Maddox made Classics fun against the odds. Alan Hemmings made Music accessible and Mrs Pirie made just about everything better. Cricket and the Library, Chapel, Mudlarks and Summer "Q-Day" madness camping in the woods with military-style adventures and midnight swims.
It is strange what lodges in the brain: Mr Scott, the deputy Head, preached a sermon when I must have been 8 or 9 on the theme of "Stickability." I have always remembered it and as a result I have tried to speak truth to power, to argue hard and take no prisoners, but to be kind and positive whether victor or vanquished. "Stand up and try again!" was the theme and one which has stuck with me to this day.
I had been desperate to board, not to get away from home, but because of the cricket pitches which – to my six-year-old eyes at the interview – looked enormous.  I was thrust in to fielding at first slip in my very first cricket practice, caught some poor boy out third ball by blind luck and I never fielded anywhere else for my entire school cricket career (although I'm not sure I ever caught anything as well again!) They let me bat.  A lot.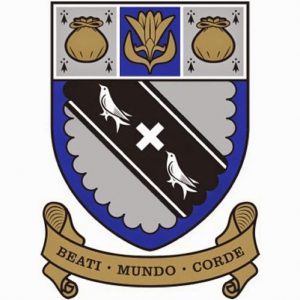 1975 – 80: Lancing College.
In the days of Ian Beer. I was in Head's, under Roger Balaam who was a nice enough housemaster, but somehow failed to inspire academically. Luckily 'though, beyond that, Robin Reeve and Ted Maidment were compelling teachers of History and Jeremy Tomlinson provided an always sympathetic ear. (The need for Jeremy's reassurance was perhaps an indication of the school's rather anti-academic culture at that time.)
I can't exactly say it was the happiest of times.  The school's pecking order was set by football prowess, but my only sport interest (/obsession) was cricket and in any case I gradually gravitated towards academic life. I read and I read and I read, took rather more A levels than I strictly needed and gently headed towards Oxbridge encouraged by Robin and Ted. I recall Robin's clever analysis of the politics of the Great Reform Act and Ted's passionate descriptions of Carolingian Europe and Ottonian Saxony very fondly to this day.
The school's bone-headedness was summed up for me by an episode in the weekly "general studies" class with the Head Man, Ian Beer, early on in our last year. He went around the class asking where we were hoping to go to University and what we would read.  After a fair number of "Economics at Newcastle" and "Drama at Bristol" I rather nervously said "Caius, Cambridge to read History." There was a long pause and a wiggled eyebrow before Beer sighed and said: "No real Rugby XV." That decided me: Caius it was to be.
Those of us who stayed on for Oxbridge attempts were sent off up to a separate House ("Sankey's) for our last Term. Not a great strategy, but after a couple of weeks Ted Maidment said that I could come down and work in his house in Second's if I preferred to avoid the scrum. That kind offer saved my life: eight weeks of talking about the Middle Ages after Second's had quietened down every evening did the trick. Oxbridge done.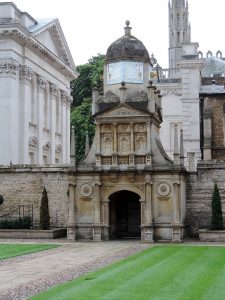 1981 – 84: Caius College, Cambridge.
While Wade was Master, I studied history under Neil McKendrick – the quintessential Cambridge figure – aided by Vic Gatrell, David Abulafia and Noel Malcolm, the latter perhaps the most annoyingly clever man in the world.
My major diversion was student politics, strangely.  I was Chairman of the Cambridge University Conservative Association in Michaelmas 1983, following on after Simon Milton, Andrew Marshall and Oliver Brind and succeeded by Edward Hess, Lawrence Guthrie, Andrew Roberts, Peter Hopkins and Graham Stuart. I was an unfashionably "wet" TRG Tory and a fan of Ian Gilmour, Francis Pym and Peter Carrington in the early "consolidating" years of Thatcherism.  I argued that in power the Tories had to honour social obligations in order to maintain the cohesion and civility which generating economic progress depended upon.  "Work hard in a fair society" was our watchword.  Seems an age ago.
I was a college and university lightweight (!) cox, but spent many (many!) happy Summer hours at Fenners, particularly in my second year when I was "living out" off Mill Road, which formed a glorious refuge from university politics and hackery.
I enjoyed Cambridge life enormously and enjoyed my History too – until we got to Sir Thomas More, who turned out to be my nemesis. I took Elton's paper on his life as my Special Subject for Finals. More had previously been a bit of a hero, but deeper study drove me to conclude that he had been a dangerously narrow-minded and rather odious figure despite his extraordinary writing. Worse, however, was Elton's thesis that every part of More's political life had been driven by sexual desire and frustration. Even though More was debunked and deposed from the hero status that I had previously accorded him, I just could not accept this as a credible, creditable thesis.  Conflict ensued, in which I was very lucky to receive McKendrick's and Caius' backing, or there would have been no degree at all.
Cambridge gave me the best three years of my life until, so very much  later, we had children and every day became a joy and a delight. Don't delay having children: it's the best thing in the world.

I joined McKinsey straight from Cambridge in 1984 in the days of Peter Foy and Norman Sanson in the rather grand St James's Street building . I somehow got through the lengthy interview process without really having any clear idea what strategy consultancy actually involved.
I worked solidly and, against the rules, exclusively for Archie Norman and Nick Lovegrove, helping turnaround Kingfisher and Woolies for Geoff Mulcahy. Hard work, long hours and good fun in a particularly political era for the Firm with Cabinet-Ministers-in-Waiting all over the building. Exhausting but exhilarating.
There have been all sorts of adventures and excitements, fun work and disastrous work, romance and a journey of discovery of literature and history and life thereafter. I mustn't bore you with all that – even the disasters – just about everything else has now been completely obscured by three wonderful, humblingly kind and clever children… which is quite enough joy for anyone to cope with!