Recent worthwhile films – more frequently entertaining than hugely challenging.  By no means comprehensive…
November 2017 – Thor: Ragnarok
I was a reluctant viewer of Thor: Ragnarok, but was astonished by this belly-laugh of a movie. Totally setting seriousness aside this is a masterclass in "banter." It's worth seeing just for Tom Hiddleston as Loki as Thor's "Oh shit!" when discovered ruling Asgard in his father's assumed identity.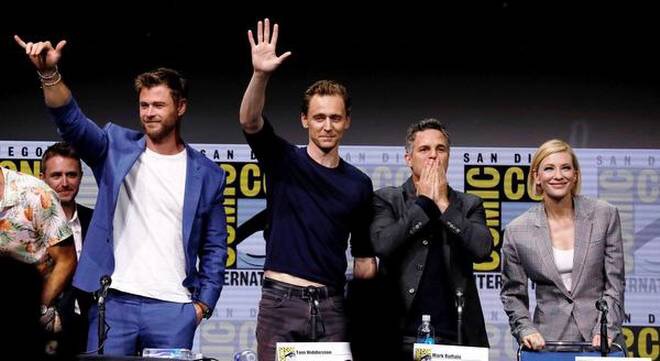 This is a comedy masterpiece. Hemsworth, Hiddleston, Ruffalo (who I love) and Tessa Thompson banter effortlessly. Goldblum out-Goldblum's himself. There's a gloomy gladiator made of stone (?Korg?) worthy of a comedy award and a permanent place on "Mock the Week."
Blanchett, Hopkins and Cumberbatch are put in the shade – which is in itself quite an achievement – and may not have read the "play it large" memo. Elba seems to have channelled his inner Shakespearian but found a way of meshing that in to the slapstick context.
Absolutely brilliant.
November 2017 – Murder on the Orient Express
OK. Admittedly I went to a fairly late showing, but I really don't think that was why I fell asleep. There was nothing particularly "wrong" but having missed about 45 minutes of this visually luscious remake it is slightly saddening that the most memorable feature of the sections that I actually saw was Kenneth Branagh's moustache.
All of which demonstrates that, however magnificent, you can not anchor a film, even one with a starry cast, on a moustache alone.
I will not go back to catch the section I snoozed through – which is a bit of an indictment.
It's also very hard to see how Sidney Lumet's 1974 version could be bettered…now that was a cast!
August 2017 – Atomic Blonde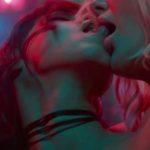 Expectations are comfortably beaten by this stylish crash-bang.  Very stylish indeed. Deceiving the deceived did a lot better than the 007 equivalent. Wince-making level of violence and gaping holes in storyline, but satisfying nevertheless.  McAvoy delivers and incredibly THIN John Goodman does the best clever-playing-dumb-playing-clever-playing dumb Langley types ever. Theron and Boutella. Kinda works.
July 2017 – Dunkirk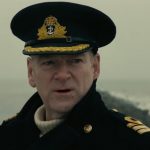 Well that's 2017 wrapped up cinematically. Best film of the year, perhaps the decade.
Of course, it's impossible to watch this film without thinking about BREXIT at the moment., but it's a fine film. Far from sentimental and a long way from jingoistic, with the moral ambiguities of both individual and national attempts to flee the beaches all on show, but profoundly moving.
Standout jobs by Rylance and Branagh. Grown men weeping quietly at the showing I attended.
June 2017 – My Cousin Rachel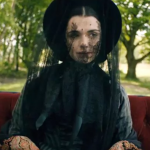 Great hopes (Rachel Weisz, Daphne du Maurier, Roger Michell, Cornwall…the omens were good) were sadly somewhat disappointed.  Not quite sure why.  Rachel Weisz is phenomenal.  Perhaps it was just me.  I'd happily give it another go, so not all bad.
April 2017 – Rogue One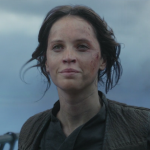 As a Life Member of the Chalet Girl fan club, Rogue One was always going to work pretty well for me.  It was nice to see how Kim's boarding moves had shaped up for hyperspace.
But it was actually a bit of a revelation that Rogue One was quite so thoroughly enjoyable.  I've never been a dedicated Star Wars fan and I got a bit lost somewhere between Attack of the Clones and The Force Droops. But this "spin-off" is just what the doctor, or alternatively George Lucas, ordered. I understood what was going on, Felicity Jones is great and Diego Luna does a great job too.
Two hours of sheer escapism, amazing special effects, classic space battles, not too much of the incomprehensible Force and they even kill off the main characters. Great job. Perfect Sunday afternoon entertainment fare. (Well, if you're not in the mood for Chalet Girl I suppose. When will someone see sense and cast Bill Nighy in a Star Wars film?)
January 2017 – La La Land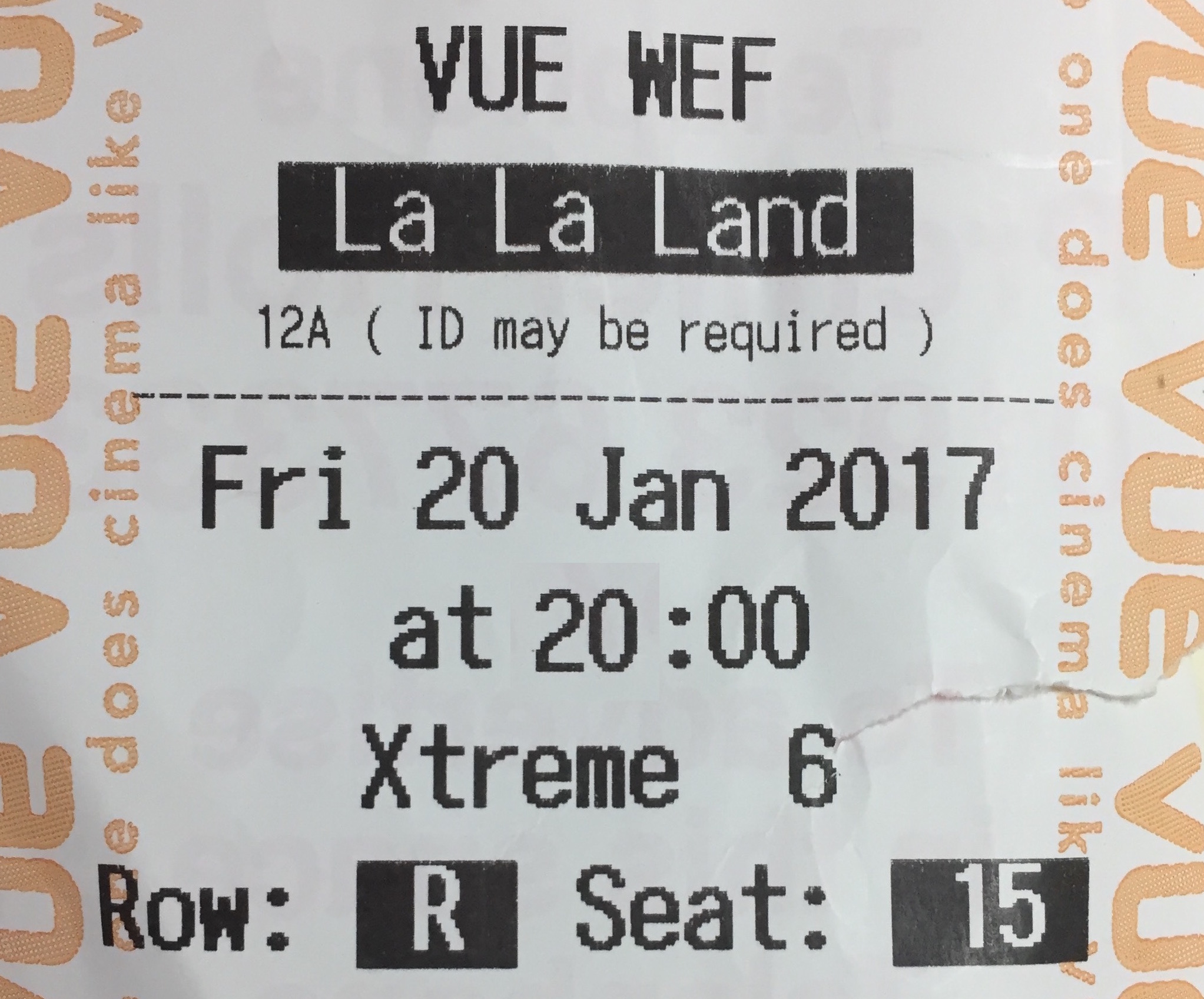 In the face of the most aggressive film PR campaign waged on British airwaves and screens for some years I was prepared to be cynical. Wrong.  La La Land is a complete delight, defying all cynicism and joyfully presenting an eccentrically life-affirming entertainment that it would be hard, nay impossible, to dislike.  Emma Stone and Ryan Gosling are wonderful, but Damien Chazelle – now that is special.  Congrats.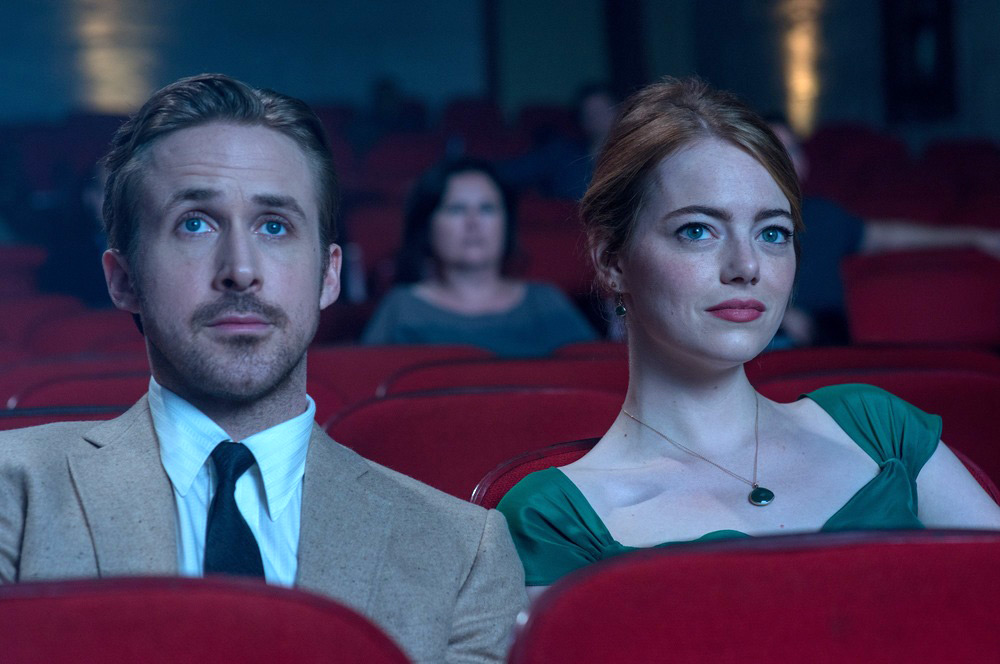 "Here's to the ones who dream
Foolish as they may seem.
Here's to the hearts that ache.
Here's to the mess we make."
Couldn't agree more. (Although better when sung…isn't everything?)
December 2016 – Passengers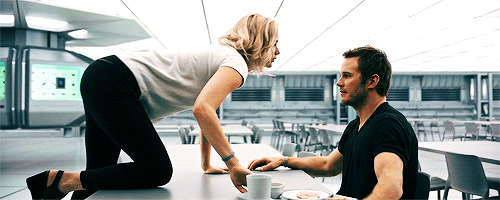 Well it's a Christmas crowd-pleaser and Lawrence and Pratt have chemistry (although the combination sounds like a new jet engine.) It's marginally more enjoyable than the 125-year flight would have been if two of the passengers had not woken up.  But "gripping" ??? …..sadly not.  Martin Sheen, however, runs a masterclass in scene-stealing and must surely be worth a spin-off TV series.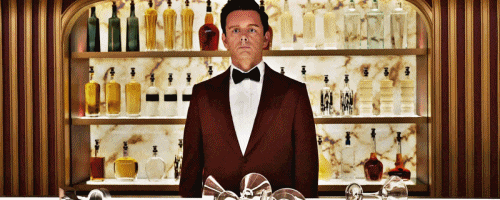 October 2016 – Girl on a Train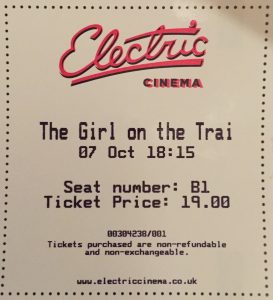 Rather conflicted by "Girl on the Train." I'm glad to have seen it, but it was deeply upsetting.  Emily Blunt is, well, Emily Bluntish (a very good thing!) and Elizabeth Woodville has made a great escape from The White Queen, but it's quite glacial pace somehow made the violence fairly intolerable. Of course, compared to Jason Bourne or any of the action franchises it hardly had any real violence, but at the same time there was just too much: as well as the death-by-corkscrew, there was the smashing of Megan's head open with a rock, the slo-mo repetition of Rachel slamming Megan's head in to the ground  and the haunting, even if accidental and off-camera drowning of a baby by her sleepy mother.  Too much violence, too lingeringly dwelt upon and just too much violence against women.  The net result: pleased to have seen it, but pretty upsetting too.
October 2016 – Love & Friendship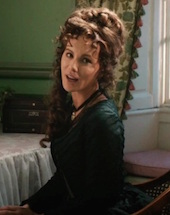 I have always loved Whit Stillman's films.  Up there with Wes Anderson.  I watched Metropolitan over and over again in the 1990s. Barcelona, Last Days of Disco…all brilliant. Somehow I missed Love and Friendship earlier this year, but thankfully picked it up by sheer chance.
Kate Beckinsale brings just the right touch of wit and wickedness to make a thoroughly entertaining Lady Susan in this adaptation of Jane Austen's early work.  Not usually counted amongst Austen's novels, it's a joyful canter through eighteenth century manners and morals and writing. Stephen Fry, Chloë Sevigny (also in Last Days of Disco) and James Fleet.  Nothing to dislike – at all.
August 2016 – The Shallows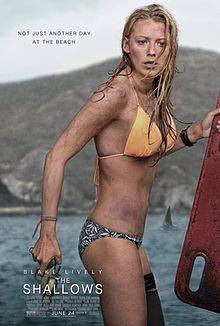 The Shallows rests entirely on Blake Lively (which works for me) but actually, beyond that, it's really rather a good film. Taut, spare, simple and well-constructed.
Even if you are not a fan of Ms Lively (is that possible ? – ed) The Shallows will grab you.  Worth a try.
July 2016 – Minuscule Valley of the Lost Ants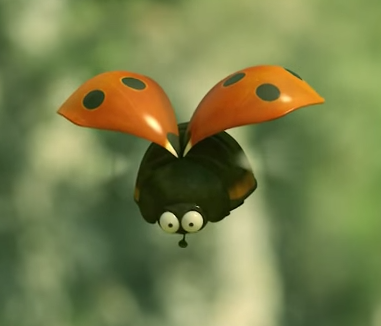 Alice asked to go to see "Minuscule Valley of the Lost Ants", a wonderful and wordless French-Belgian animation by Hélène Giraud and Thomas Szabo. Thank you Alice for asking Dada to this – what a lovely morning!
July 2016 – The Secret Life of Pets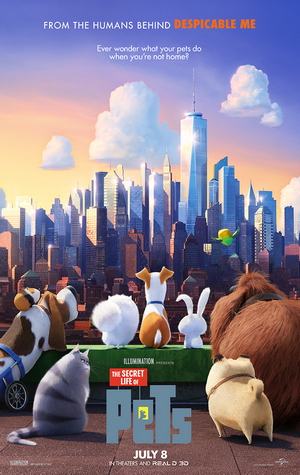 Slightly bizarrely, Xan, Alice and Arthur came with me to see this at a late-night showing at Westfield one evening when we were locked out (long story, all worked out OK in the end.)
Xan was sceptical, but got in to it, Alice was entranced from start to finish and – the biggest challenge of all – Arthur, despite the 9pm start for a three-year-old, remained wide-eyed with amazement and giggled incessantly throughout.  Job done.
June 2016 – Our Kind of Traitor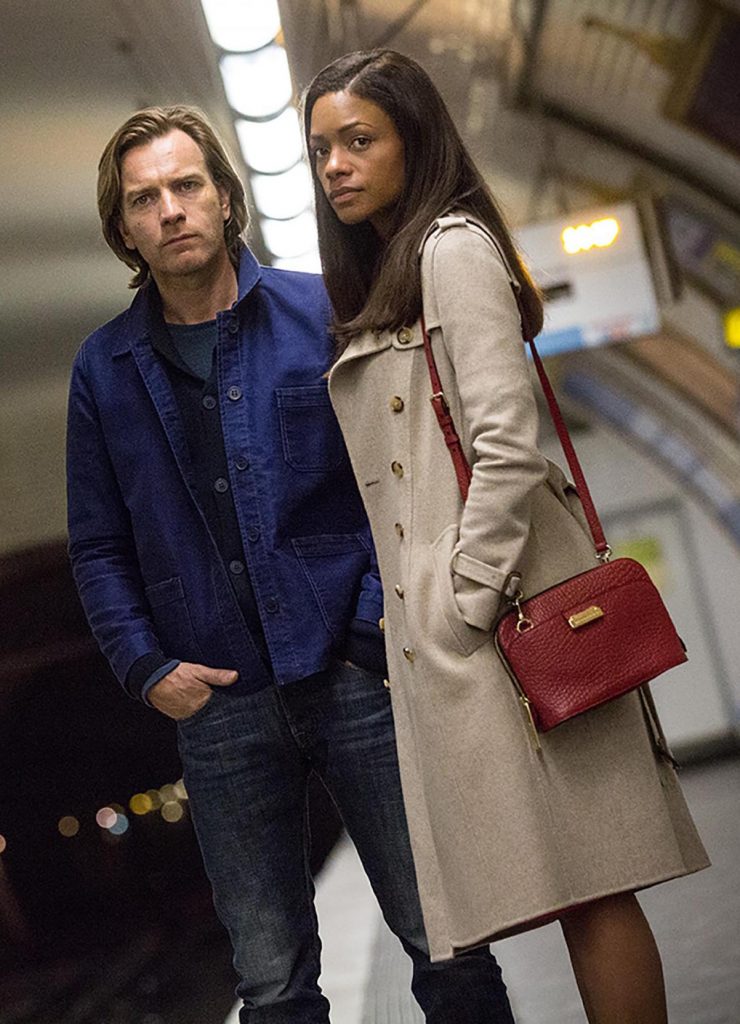 I loved Le Carré's book when it came out (?2010/11?) This version ran through all the gears, but didn't completely inspire. McGregor was convincing and Skarsgård was deft, but I prefer Damien Lewis and Claire Danes and, overall, I got more out of the BBC's Night Manager. Still, workmanlike enough.
May 2016 – Eye in the Sky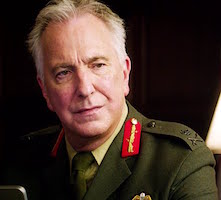 I'm not sure that Alan Rickman ever played anything that I didn't adore. I loved his Obadiah Slope in the BBC Barchester which ran while I was still a mere stripling and I then got wildly over-excited by his Valmont in Les Liaisons Dangereuses at the Pit in about 1986. I cried with laughter at his Sheriff of Nottingham. His Severus Snape introduced me to Harry Potter. I don't think that Rickman ever did anything that I didn't think extraordinary. Eye in the Sky was a worthy end to a brilliant career, but I wish he could have stuck around longer.
Just a Little List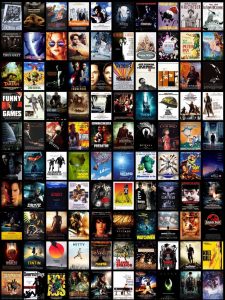 Not another definitive "Greatest Films of All Time" list, juggling the actually incomparable joys of Vertigo, 2001, Mulholland Drive, Shawshank, North by Northwest and Dr Strangelove… which are all "must sees" in any case.
Instead, this is a (very) little list of films that all amuse, entertain and divert for a couple of hours. Nothing too challenging.  All lovely ends to long and busy days. Not in any order (and links are all to amazon's uk online digital editions):

The Family Stone (2005)
The Natural (1983)
Morning Glory (2010)
Something's Gotta Give (2003)
Chalet Girl (2011)
Begin Again (2013)
The Princess Bride (1987)
St Vincent (2014)
Pride & Prejudice (2005)
Paddington (2014)
About Time (2013)
Adventureland (2009).