A disappointing day on the sports field, with England's 21-run loss to the Windies in the Durham T20 and QPR's 3-2 loss to Middlesbrough, but both were great matches, so it was "only" the results that were upsetting. As winning is the point, however, that's not great solace.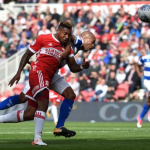 QPR's trip to the Riverside Stadium was full of potential, but it's the story of unfulfilled potential that is QPR's most consistent feature.  It's early days and if the scoreline had been reversed, as it might easily have been of course, then QPR would be sitting where Middlesbrough are, 7th and looking at the play-off places rather than 11th and a mid-table story.  It looks as though it's a story of "can you up your game when you think you've delivered your best already?"  Come on Ollie.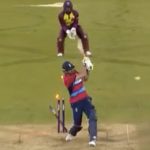 Then the T20.  Also a great match.  After a great start from Hales and even after losing Root and Morgan cheaply, at 118-4 after 14 overs with Buttler and Bairstow in charge it looked as though England could and really should win.   Morgan misfire turned out to be crucial.  I can't see a more concerted demonstration of Jos Buttler's qualifications for a place in the Ashes side (side, not squad and not for keeping reasons…)
Damn shame. Nevertheless, a great piece on West Indies T20 skills and history by Tim Wigmore provides excellent context to understand the mountain still to climb for England's T20 side.